Cost reduction
Repairing devices at a cost lower than replacing a new one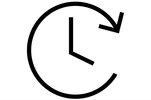 No hassle
Time is saved to travel, wait and queue at the repair centre.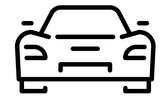 Total Convenience
Our iSpecialist come direct to your office to repair onsite

Warranty Protection
Lifetime warranty for selected iPhone & iPad screen repairs. 30/90-day warranty for other repairs.
---
Let's Link Up
Our team at fynd concierge helps to meet your business' needs as well as personal needs. More and more companies realise the importance of offering concierge services to employees and valuable clients especially in the area of smartphone repairs.
fynd provides a cost effective and efficient solution for smartphone repair needs. To understand your requirements, please fill up the form below and our team will get back to you soon within the next business day.
Thank you!
Thank you! We will get back to you within the next business day.