iPhone Repair Singapore
Fynd provides an innovative solution for iPhone repair. You dont have to come to a repair shop to get your iPhone repaired. We will send our technician to your home or office or any location that is convenient for you to get your iPhone repaired.

Our reliable specialist travels to you.

Get instant repair prices in just a few clicks

Super fast! Just 25 minutes for iPhones & 1 hour for iPads.

Lifetime warranty for iPhone & iPad screen repairs (selected models).
---
Issues We Handle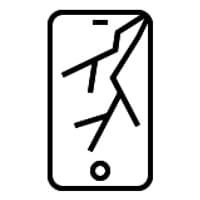 Cracked Screen
Screen is cracked but the phone is functioning normally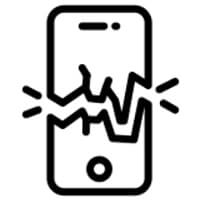 Touch Screen Issues
Loss of touch function, lines showing on the screen, dark spots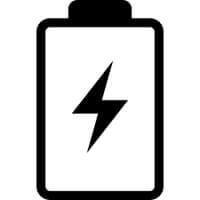 Depleting Battery
Your iPhone battery runs out quickly and does not last even a single day.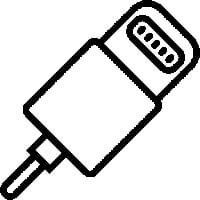 Charging Port
Battery is not charged when plugged into charger
---
Reliable iPhone Repair in Singapore
Fynd is an iPhone repair service provider headquartered in Singapore with branches in Hong Kong, Taiwan, Indonesia, Vietnam, Thailand and Philippines. We have extensive and comprehensive experience in iPhone repair and many happy iPhone repair customers in Singapore and beyond.
How it Works?

Step 1 - Select your Phone issue
We use only the best parts at reasonable pricings.

Step 2 - Select your preferred venue & timing.
You can choose the venue to be at your home, office or a nearby cafe. There is total convenience & time savings

Step 3 - Certified technician comes over to repair in front of you.
There is total trust and security of your personal data. Payment is only made after repair is done to your satisfaction
We can be there in a moment notice. We can do it by locating our iPhone repair technician that is nearest to your location using our advance technology.
---
TESTIMONIALS


---
We can handle multiple types of issues for iPhone repair
A typical iPhone repair such as iPhone screen or LCD repair and battery replacement can be done on the spot in about 30 to 60 minutes. iPhone repairs that involves motherboard repair, such as water damage or devices can't be turned on, will require us to pickup your device and sent them back after repair.
Screen cracked
LCD damage
Fast depleting battery
Water damage
Charging port replacement
Faulty iPhone camera
Faulty home buttom, volume button and power button
Device can't be turned on
Motherboard repair
Housing replacement
Screen cracked
LCD damage
Fast depleting battery
Water damage
Charging port replacement
Faulty iPhone camera
Faulty home buttom, volume button and power button
Device can't be turned on
Motherboard repair
Housing replacement
---
QUALITY ASSURANCE
Fynd uses only top quality parts. We provide 30-day to lifetime warranty for iPhone & iPad screen replacement and 30-day warranty for all other repair.
We provide a transparent pricing on our website, you can get your repair prices by stating the model of your device and the issue you are facing, and a price quote will be generated automatically. Alternatively, you can call us at +65 6681 5707 and we will assist you.
If you have further queries or need more information, do check out our Repair FAQ (Frequently Asked Question).
---
AS FEATURED IN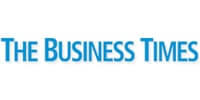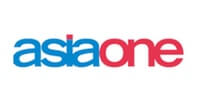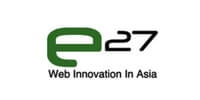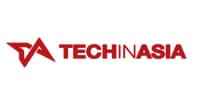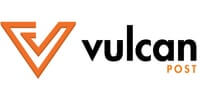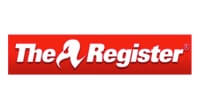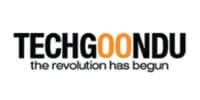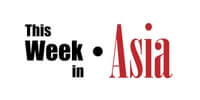 ---
Someone you know may need our help
Share about us on Facebook/Twitter and get a special promo code to redeem a free tempered glass screen protector with every repair of iPhone or iPad (while stocks last).
iPHONE REPAIR SINGAPORE AT YOUR DOORSTEP Don't know where to repair iPhone in Singapore. Look for us, we provide on-the-spot iPhone Repair Singapore at your doorstep. For your convenience, we do iPhone repairs at your home, office or any nearby location of your preference. Repairs will only take 25 to 60 minutes. You can save time and have the peace of mind getting your device repaired right in front of you. Rest assured that our professional ispecialist will handle your iPhone with care and give a free diagnostic advice of the phone before any work is done and advice accordingly. Be it iphone screen repair, display or touchscreen faulty, it's all under good care. Click here to find out more about the pricing or read more about us here.

HOW ARE WE DIFFERENT FROM OTHERS? Being one of the most experienced iPhone repair companies in the mobile industry, instead of finding a brick and mortar shop all around Singapore, we provide iPhone repair door to door services at your convenience time and place from 10am to 10pm. We come to you! And we use top quality parts with similar functionality as the original parts.

WHAT KIND OF IPHONE REPAIR SERVICE DO YOU PROVIDE? We specializes on the repair of Apple's products such as iPhones 4, 4S, 5, 5C and 6, 6 Plus, iPhone 6S and 6S Plus, iPhone 7, 7 Plus, iPhone 8 and 8 Plus and iPhone X and even iPads. Our repair services include iPhone screen cracked, faulty battery, display or touchscreen faulty, etc. For older models, you may wish to check with us first if the parts are available.

WHAT IS THE IPHONE REPAIR PROCESS LIKE? First select the iPhone model example iPhone 4, iPhone 5 or iPhone 6, 7, 8 and X or others.Follow the steps accordingly, such as: Select the color of your iPhone. Select the issue you are facing with your iPhone: Screen damage, faulty battery, Display or touchscreen faulty or Others. After all selections are done, there will be an automated quotation generated. Fill in all your details. You can either book the appointment or if you have further clarifications or questions before placing the order, you may leave your contact details and we will get back to you shortly.

WHEN CAN I COLLECT MY IPHONE AFTER REPAIR? We provide on the spot repairs, generally it takes 25 minutes to 60 minutes to complete depending on the complexity of the damage. We will do our best to fix it for you as fast as we can.

DOES FYND PROVIDES WARRANTY FOR IPHONE REPAIR OR SCREEN REPAIR IN SINGAPORE? We offer 30-day to lifetime warranty depending on the model and the issue that was repaired. The warranty covers defects not owing to subsequent physical damage by customer, and relating to the parts that have been replaced only. For more information, please check out our FAQ.