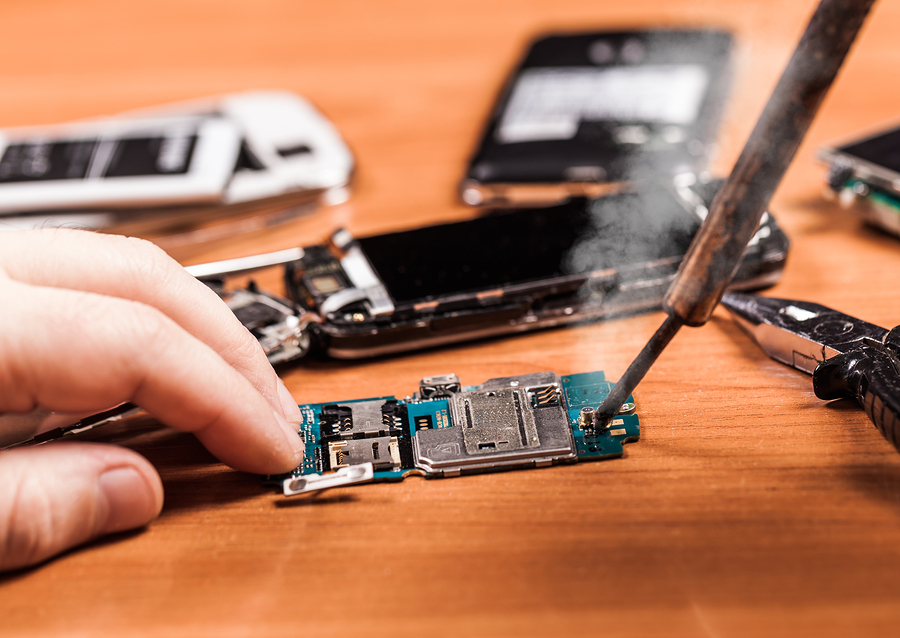 Have you ever encountered issues when your Phone died at the worst time possible? Worry no more. Phone repair kit is a great enrichment to the Phone accessories since it allows the users to troubleshoot all the issues of their phones. With the smartphone as rage these days, it's pretty expensive for most of the smartphones without any surprises. Nevertheless, if you pay more you'll obviously get good quality and more services.
If you fail miserably in taking care of your mobile device safe, the Phone repair kit comes along with the new phone and it can also be purchased separately. The tools in this kit are very valuable on account of repairing if damaged. The significant components of a phone repair kit covers the following:
Premium Pentalobe Screwdriver
Premium Phillips Screwdriver
Premium Suction Cup
Micro Fiber Cleaning Cloth
Premium Nylon Spudger
Premium Pentalobe Screwdriver
Premium Pentalobe Screwdriver is an important accessory in iPhone repair kit. It is particularly meant to securely unlock your phone especially if your phone doesn't have Philips screws on the base but rather has a 5-pointed star model i.e. pentalobe or aka pentagram screws. It will assist you reliably re-implant and raise screws when separating the Phone's rear panel.
Premium Phillips Screwdriver
Premium Phillips Screwdriver is another crucial component in repair kit. This screwdriver is intended to unravel your phone carefully if it has Phillips screws on its bottom. Since some phone versions have Phillips screws, therefore, these screwdrivers are really essential as far as repair is concerned. Like pentalobe, Phillips screwdrivers are also supportive in order to loosen or tighten the screws without damaging the phone's body.
Premium Suction Cup
The simple and gentle suction cup is devised for supporting and separating either the rear or the front panel of a phone. It acts as an opening plier repair tool with a small movable design. It has a user -friendly handle with a slip-defiant textured grip for the sake of convenient hold. The flexible holder of the suction cup is quite fit for either most of the phones.
Micro Fiber Cleaning Cloth
The phone surface is usually composed of glass and if you don't use the right material to clean its surface then most probably you'll see the scratches on its body. This cleaning cloth is an extremely vital element of phone repair kit that avoids screen from the scratches even after cleaning. Including its microfiber technology, it's excellent at eliminating dirt scraps and annoying dust from the LCD and glass without damaging them.
Premium Nylon Spudger
The Premium Nylon Spudger is designed for several repairing procedures. It's an ideal tool to be utilized while iphone screen repair or whilst dismantling. Its usage can be vary in accordance with the scenario for e.g. pointed side of Nylon Spudger is used to work more concisely amid separating the components whereas flat side is appropriated for either loosening or adjusting the lock connectors. It lessens the risk of possible latent harm to the internal components as well as the motherboard.