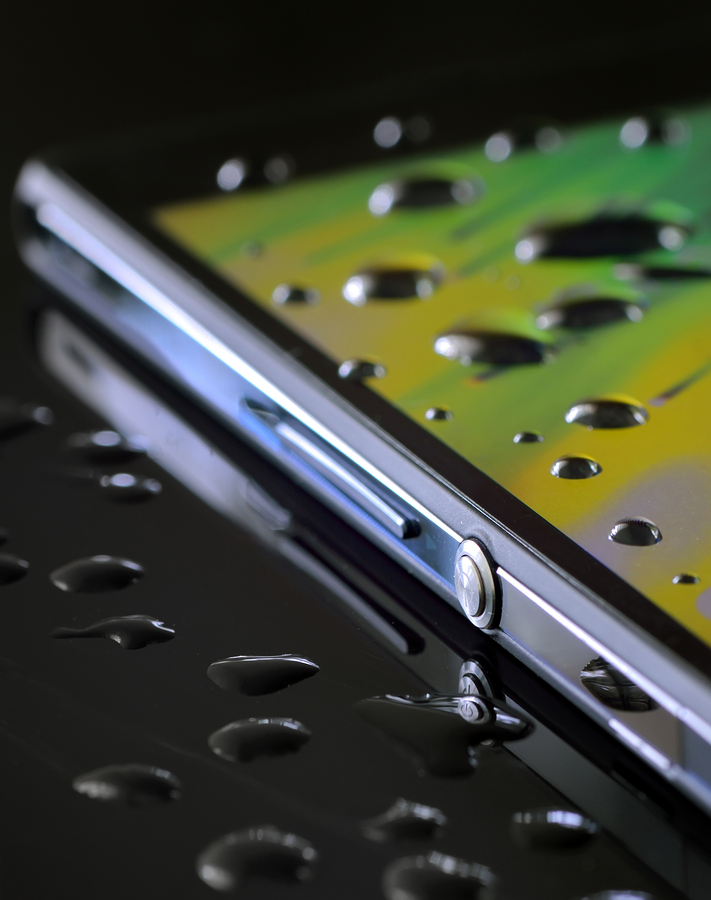 There are days that your phone will be affected by water and moisture and this seems to affect the functionality of your phone. For instance, if it is raining and you accidentally drop your phone; chances are that it will stop functioning as expected, forcing you to find a way to repair your iPhone from water damage. There are several instances through which your phone may be affected by water or moisture, some of the common ones include:
Exercise:
When you go to work out for physical fitness, you will certainly sweat. A good number of people will have their phones in the pocket when working out. The sweat will then soak the clothes and eventually gets to your phone and will cause damage to your phone. If possible, you should avoid having your phone on you when you are exercising. Other than water, exercising also open up opportunity for your phone to drop and caused a cracked screen. Speaking about cracked screen, check out some of the best phone screen protectors we recommend and iPhone screen repair we provide.
In the Shower:
People carry their phones everywhere they go including the bathroom. You need to note that every time you go to take a shower, the humidity from the shower will eventually affect your phone. This happens slowly and before you realize it, the phone develops some problems.
Laundry:
There are instances when people forgot their phones in the pockets and ended up soaking them when doing laundry. You should be very keen and ensure that you empty all your pockets before doing your laundry as this will help to prevent the unimaginable.
Water damage repairs
Over the years, Apple did not offer replacements for iPhones that are damaged by water beause they are not covered by iphone warranty. Once you had such an issue, you had the option of buying a new phone or paying for the replacement.
Fortunately, Apple changed this policy and it now covers all the latest iPhones from the 3GS and the other subsequent models. However, it is important to note that Apple will charge you to replace phones that are damaged by water. There are instances when you will receive a refurbished phone as the replacement for your water damaged phone.
How to tell if your phone is water damaged
As you may imagine, it might be quite difficult to tell if your phone has been damaged by water. However, Apple has put in place mechanisms to ensure that you can easily tell if the functionality of your phone has been affected by water. Once you remove your phone from water, check at the port for your headphone, there is a colored dot which is ordinarily white or silver. If you the dot appears to be red or pinkish, then your phone is water damaged and needs repairs. You would need to take it to the nearest service center to have it fixed or replaced.
Options available for water damaged phones
Once you have established that your phone is faulty, you can use the replacement policy from Apple and be ready to spend the repair cost. You need to note that you will get a refurbished phone or a model that is outdated. If this is not an option for you, try and find a reliable third party repair center to fix your phone. This will certainly be at a significantly lower cost. Only ensure that you take your phone to a reliable repair specialist or technician so as to salvage your water damaged iPhone.